Syncing contacts across applications is just plain tedious. It gets even more complicated when you're dealing with thousands of contacts for your marketing campaigns.
To take the hassle out of it all, SharpSpring has partnered with PieSync, a B2B connection service that allows you to perform two-way contact syncing between your favorite cloud apps in real time.
You want the freedom to use any app you want, and SharpSpring was built to be open and flexible with that in mind. This new integration with PieSync furthers that goal, allowing our users to easily build connections with apps like Google Contacts, Zoho, Zendesk, Pipedrive, and SugarCRM – without the need for a developer.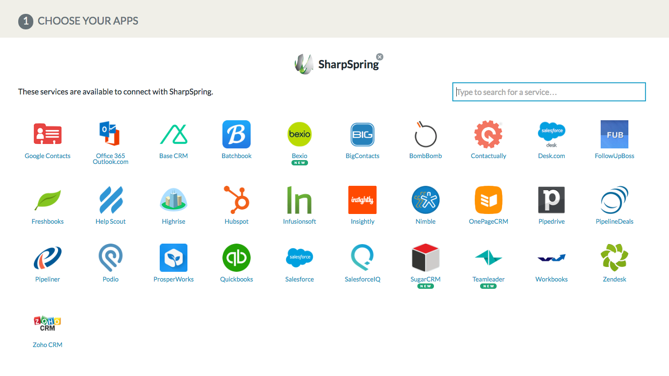 Now, every time you add or update a contact in SharpSpring, it's automatically synced with your other apps, eliminating the need for manual and tedious imports/exports. You set it just once, and it syncs every time. You can choose to sync all of your contacts or just a segment of them using a simple, intuitive interface.
The result: You get clean, updated lists without duplicates and other errors. And more importantly, you have more time to focus on strategic initiatives rather than worrying about managing your database.
Want to learn more? Click here for more on PieSync, and find out how you can start using it today.